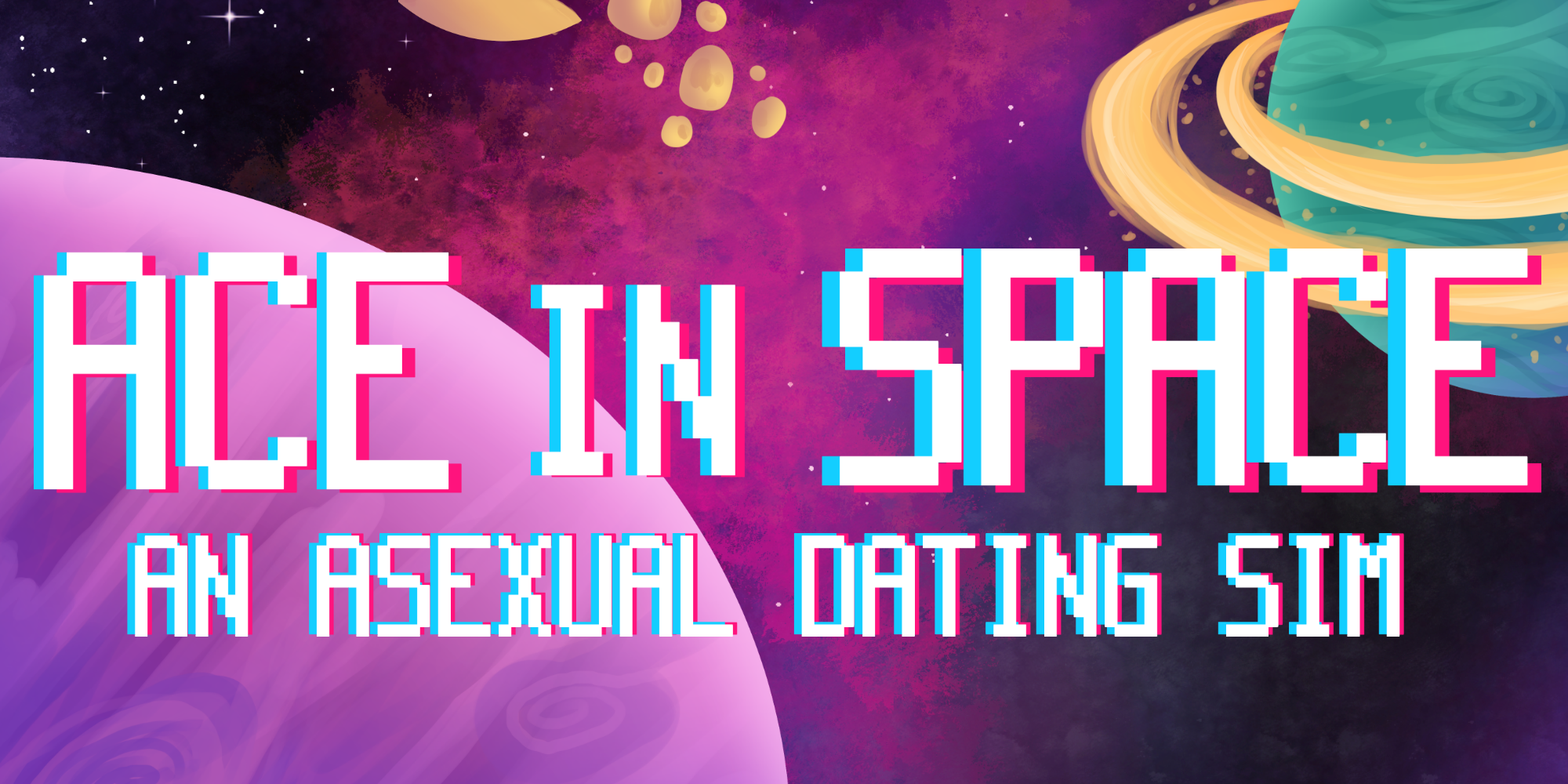 Ace in Space
Thank you to everyone for their patience as we have pecked away at the update. We hope that you all enjoy it and that it will address a lot of the feedback we have received!
Things to note:
-The Mac and Linux builds are unfortunately untested, but they should work. If they do not, please let us know and we will work on fixing that ASAP.
-The self-voicing feature will read out alt text. If folks would like the alt text to be optional for this feature, let us know!
-Old save files likely will not work due to an overhaul of the code. You will need to restart any routes you are currently on.

Patch notes:
-bug/typo fixes
-added new scenes and extended some older ones
-added new endings
-added new backgrounds and CGs
-updated some old backgrounds and CGs
-added new, platonic hangout options for Valentine's Day
-added new choices to the existing script
-added trigger warning disclaimer
-added a dyslexic-friendly font to the options menu
-updated gallery to reflect new CGs
-updated the achievement icons and added new achievements to Steam
-add alt text for those using the self-voicing feature
-it is now possible to get the neutral good ending after being rejected by Forge, Fern, or Pierre
-added new bugs/typos, probably
Files
AceInSpace-1.0.2-Linux
191 MB
27 days ago
AceInSpace-1.0.2-Mac
205 MB
27 days ago
AceInSpace-1.0.2-Windows
200 MB
27 days ago